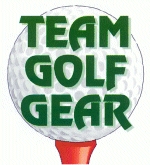 GOLF BAGS

Featuring: Nike, OGIO, Ping, Titleist, Callaway, TaylorMade,
Wilson, Sun Mountain, and Datrek
We also carry and offer school program prices on Callaway , Nike , Wilson, and Taylor Made Golf Stand bags. Please call for pricing and more information.
Download Fax or mail Order Form (PDF)
$149.00 shipping charges extra.
prices includes large apparel pocket embroidery
Ball and accessory pockets embroidery available
add $ 10.00 ea pocket

More information on the Nike Custom Bag

Please reference Team Golf Gear under special notes section when submitting your custom bag design.

Please click on each bag for more details


Nike Collegiate Carry
MSRP $179.95
School Program Price $119.95*
prices includes your school name embroidered


OGIO Hauler Stand Bag
MSRP $194.95
School Program Price $129.95*
prices includes your school name embroidered


Callaway Hyper-Lite 4 Stand Bag
MSRP $202.95
School Program Price $134.95*
prices includes
your school name embroidered

TaylorMade Approach Bag
MSRP $217.95
School Program Price $144.95*
prices includes your school name embroidered
Ping Mascot Stock Team Bag
MSRP $224.95
School Program Price $149.95*
prices includes your school name embroidered

Ping Mascot Custom
Team Bag
Please call for price
school name silk-screened extra




Titleist Light Weight Stand Bag
Please call for Special school program pricing
prices includes your school name embroidered



Titleist Ultra Weight Stand Bag
Please call for Special school program pricing
prices includes your school name embroidered


Titleist Premium Stand Bag
Please call for Special school program pricing
prices includes your school name embroidered

Sun Mountain Collegiate Golf Bag
Please call for Special school program pricing
prices includes your school name embroidered

Hunter Fury Team Stand Bag
MSRP $149.95
School Program Price $99.95*
prices includes
your school name embroidered on ball pocket
Wilson Profile Lite
MSRP $149.99
School Program Price $99.99
prices includes your school name embroidered

Datrek Carry Lite Stand Bag
MSRP $134.95
School Program Price $89.95
prices includes
your school name embroidered on ball pocket
*UPS shipping charges not included in price
6 pcs minimum order is required for all custom bags
3 pcs minuium order for all Ping Custom bags
For Titileist bags only:
8 pcs minimum order for school pricing
Add 10% for orders of 6 or 7 pcs

Please call us in order to personally review your requirements, at your school or office:
1-330-225-7008 or Toll free: 1-866-969-4653
Fax: 1-330-225-7019
E-Mail: TEAMGOLFGEAR@AOL.COM
Download Fax or mail Order Form (PDF)
Corporate Office: 3499 Villa Casa CT, Brunswick, OH 44212